How do you keep your kids entertained and not disturb you for that 1 hour zoom meeting during this work from home period? As we know kids have really short attention span and high chance yours won't sit down by herself reading The Cat in the Hat by Dr Seuss.
Luckily for this generation, there is youtube! Here are 3 channels with a ton of content that can keep your kids entertained and learning for that much needed 1 hour that you need by yourself.
CoComelon
They are well known for their Nursery Rhymes, catch songs like Wheels on the bus and Bingo. Started in 2006 with a combined views of 77 billion over hundreds of their videos.
URL: CoComelon
---
2. Pink Fong
Famous for their Baby Shark Dance video, with a whooping 6.6 billion views, they started in 2011 with combined views of 17 billion. They are constantly pushing out new and great videos every other day.
URL: Pinkfong! Kids' Songs & Stories
---
3. Super Simple Songs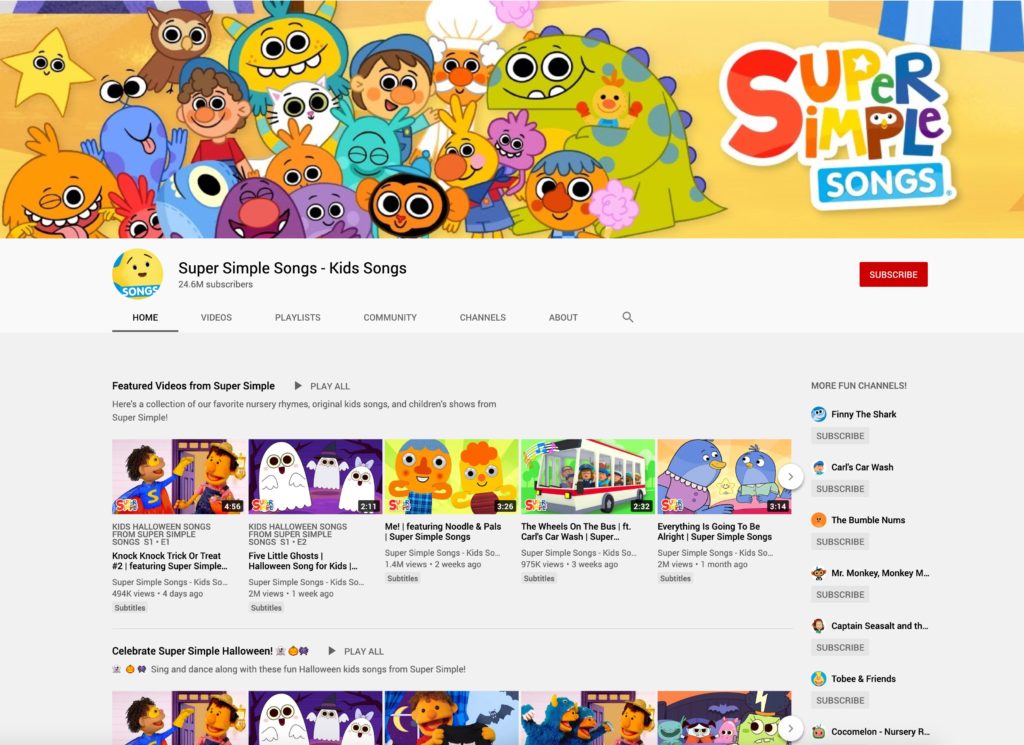 Super Simple Songs is another popular channel with 22 billion views. They focus on kids songs and nursery rhymes. Most of them are educational and can teach your kids more about the alphabets, colours and numbers.